A short while ago, I unearthed a rare YouTube treasure! A gem from the 18th century so to speak, which I am now addicted to. I am speaking of 18th Century Cooking with Jas. Townsend and Son, Inc.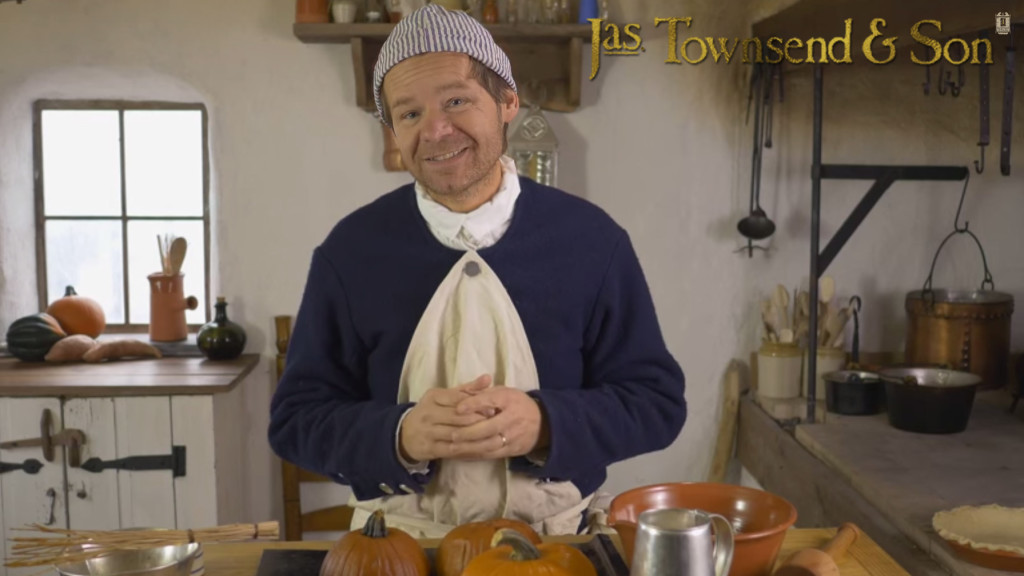 While searching for information on traditional building methods involving cob (clay, sand, straw) and or straw bales ~
I noticed an intriguing thumbnail, undertitled by the words, "How to Build an Earthen Oven".  Now officially distracted,
I thought I would veer off the path for an idle moment and investigate what I expected to be little more than a how-to.
However, what I wasn't expecting to discover was that this oven would actually be used in the most original and informative
cooking series I have seen to date! After binge watching the entire collection and all 5 seasons of this series I realized that the kitchen, where the affable host does much of his cooking, looked to be of cob construction. Naturally, I posed the question in the comments, not really expecting an answer. But I was pleased and impressed to hear my question discussed in a followup video, despite being largely off topic.  He then responded to further viewer comments in a later video.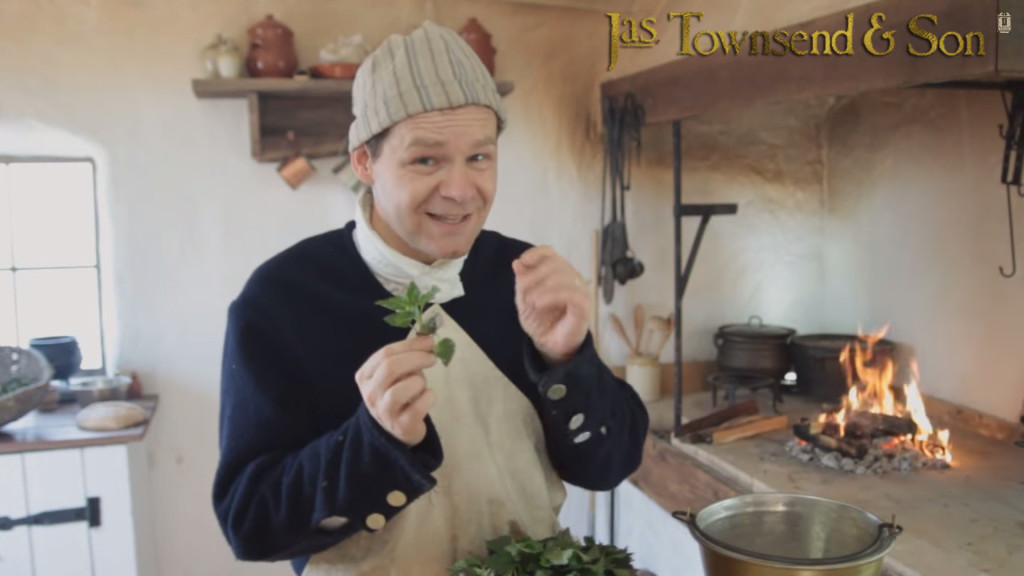 From what I have been able to gather, James Townsend is part of a recreationist historical society and is the proprietor of a company which manufactures period items for the purposes of reenactments and broader interest. As a meticulous and avid region focused historian of the 18th century, he and some of his guests also lend their time and great interest to the dressed recreations of historical moments of interest and significance.
Which, from what I have been able to glean from Youtube and other sources, looks to be a lot of fun.
What makes this show so unique and consistently interesting is the wonderful period clothing and sets which transport the viewer out of their living room and into the 18th century.
This coupled with the in-depth explorations of the historical context in which various recipes were commonly prepared and eaten only adds to the mystique and appeal of this wonderful show. I was further surprised by a reference to vegetarian and gluten-free recipes which really demonstrates an open-minded understanding of diverse sensitivities.
Apart from being an excellent and meticulous cook, the host is also extremely watchable and engaging. There is no mistaking his genuine enthusiasm for the subject matter and dedication to his growing viewership. The show is beautifully shot and edited with special kudos to the production team and even the opening music is humworthy and memorable.
For anyone who has tired of the same old cooking show fodder and wants to activate their minds as well as their taste buds, I heartily recommend subscribing to this worthy offering!